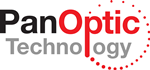 We are pleased to announce the launch of our brand new website!
Welcome to the brand new home of Panoptic Technology. Our website will provide you with all the information you need to understand what we do and how we can help you!
Each of our pages provide some detail on the main services we offer and you are also able to connect to our social media platforms from here, staying up to date with us and the telecoms market.