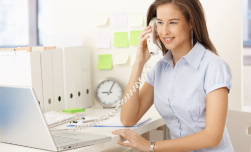 Traditional
Voice
Traditional Voice refers to the standard landline phone systems that we are all familiar with. We offer very competitive pricing on all monthly line rentals and ongoing call charges. Transferring your existing services to PanOptic Technology is also simple. There are no physical changes to your current telephony infrastructure and we provide a seamless transfer, working to an industry standard 10 working day changeover process.
ISDN2 – perfect for up to eight users
ISDN30 – ideal for larger companies with a minimum of eight users
Analogue Lines – for small businesses and ideal for back up should your telephone system fail.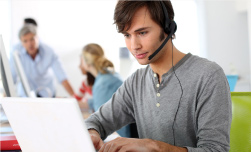 IP
Voice
IP Voice is telephony (and multimedia) delivered over the internet. For the user, IP Voice works essentially the same as a traditional phone line. However as IP Voice utilises the internet it means businesses large and small benefit from reduced costs, scalability and flexibility.
SIP Hosted Solution – ideal for up to eight users; easy configuration; utilise existing internet connectivity; hosted DDI's – allows easy re-direction of telephone number to an employee's home or mobile number in case of emergencies
SIP Trunking – huge cost benefits including free internal calls (locally or nationally); dedicated SIP Trunking allowing minimal disruption should faults be experienced; highly scaleable; quickly invoke DR scenarios
Unified Communications Platform – enterprise quality skype service offering video/voice/chat for business.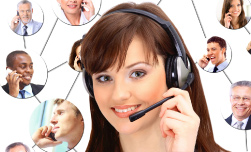 PBX
PBX (private branch exchange) – also known as a switchboard or telephone system – provides connections between a large number of telephone lines within an organisation, enabling lower internal call costs and facilities such as conferencing calls without the need for separate equipment.
We are an agnostic supplier and maintainer of a variety of on-site and hosted hardware solutions which include:
Avaya, Mitel & Cisco
We also supply and maintain a full range of headsets and handsets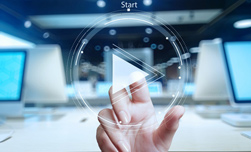 Voice
Recording
We provide a cost effective, adaptable solution that can be customised to your requirements.
Our versatile solution allows you to reliably record, safely store and effortlessly playback all calls.
Use as a standalone product or combine with one of our many add-on features to create your perfect solution.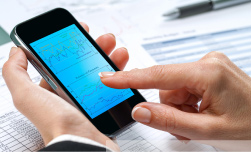 Mobile
Solutions
PanOptic Technology can deliver your mobile telephony whatever your chosen mobile provider. We have experience working across the sector and can offer our customers;
Cheaper airtime and data/roaming charges
Better value bundle deals
A wide variety of handsets and the latest technologies
A more efficient and cost effective service
Contact Us
If you would like to find out how we can improve your existing customer service and benefit from cost savings across all aspects of your current telephony, please contact us
Contact Us